El Salvador Coffee Beans Online
Although the smallest of the Central American nations, don't let its size fool you - El Salvador packs punch when it comes to coffee; it has some of the best producers in the whole of Latin America, and many of the coffees El Salvador produces are capable of scoring very highly on the cupping table - it produces exceptional coffees to a consistently high standard.
Whether it's the ins and outs of this blend or some basic recommendations you're after, Cafe Du Monde are the experts when it comes to all coffees including El Salvador coffee beans, and stocks an abundance online. That's not to mention the 25 years' experience Cafe Du Monde has when it comes to helping businesses navigate producing the perfect brew.
El Salvador characteristics
El Salvador coffee beans are some of the highest quality beans on the market today. With a growing altitude of 1,200 to 1,500 metres above sea level, it is these high altitudes and the many active volcanoes in this country which create rich and fertile soil - ensuring the perfect conditions for producing high quality coffee.
El Salvador coffee is known for its fruity, floral, and sometimes spicy aroma, with a citrus, sweet and chocolate flavour. More than half of the nation's coffee is Bourbon, so there is plenty of sweetness, complexity and high acidity coffee being produced. It is said that the gentle acidity as well as the coffee's honey-like sweetness have made El Salvador coffees smoother and therefore a great choice for use in coffee blends.
Around 90% of the country's coffee is shade grown and the harvest takes place between October and March. Many of its coffee farms are remote, making harvesting difficult which in turn adds to the premium nature of El Salvador coffee beans.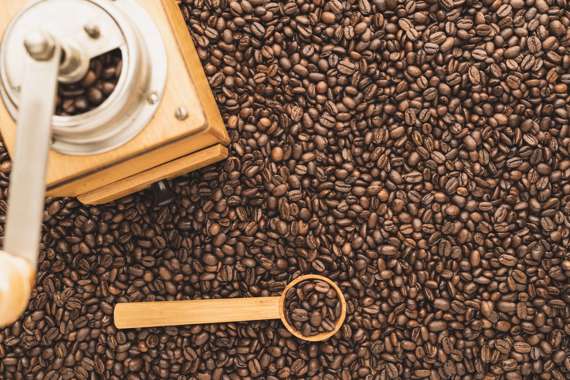 El Salvador coffee grades
Latin American coffee regions grade their coffees as either Strictly High Grown (SHG), Strictly Hard Bean (SHB) or a Strictly Soft Bean (SSB) depending on the area, its temperatures and high or low altitudes.
The highest grade of El Salvador coffee is Strictly High-Grown (SHG), at least 1,200 metres above sea level. Coffees grown between 900 and 1,200 metres are classified as High Grown, while everything below 900 metres falls into Central Standard.
El Salvador has been split into seven growing regions which are:
In the west there's the Apaneca-Ilamatepec mountain range that climbs from 500 to 2,300 metres.
The El Básalmo-Quezaltepec mountain range where plantations are between 500 and 1,900 metres and the area includes San Salvador volcano.
The third biggest coffee-producing region in the country, the Tecapa-Chinchontepec mountain range, with an altitude range from 500 to 2,000 metres.
The lower region rising to just 1,660 metres is the Cacahuatique mountain range between San Miguel and Morazan.
The Nahuaterique mountain range which is known as the 'land of evergreen forests'.
The northernmost part of El Salvador and known for very high-quality is Alotepeque-Metapan with altitudes between 1,000 and 2,000 metres.
As well as a recent addition the Chinchontepec (San Vicente) Volcano which climbs to 2,130 metres.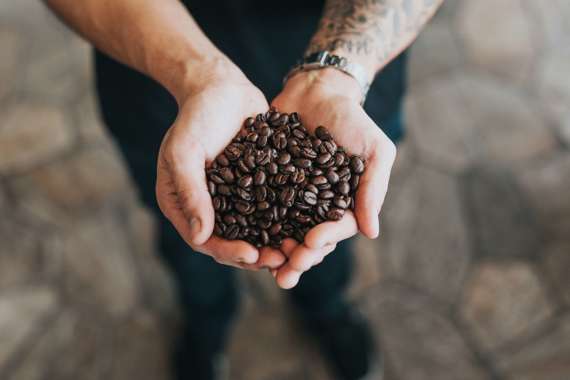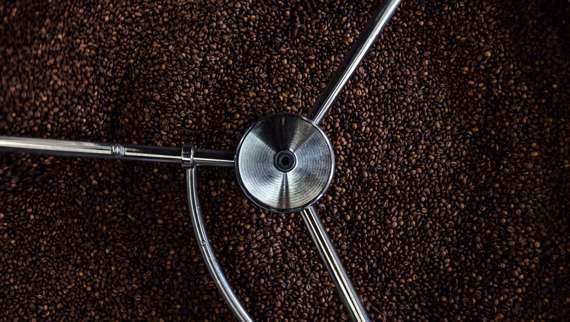 El Salvador coffee facts
Despite challenges in the past, El Salvador produces some of the best Arabica coffee beans and also hosted the Cup of Excellence in 2020
Although it can't compete with other central American areas in terms of volume, El Salvador coffee is grown in a controlled manner which ensures its quality
Coffee production has shaped the history and economy in El Salvador for more than a century
El Salvador produces approximately 85,000 tonnes of coffee a year grown by around 20,000 producers across the country
REASONS TO JOIN CAFÉ DU MONDE

LEGACY AND REPUTATION
We have over 30 years experience, so you'll be working with the leading experts.

QUALITY
We want you to serve the best, so only the best from Café Du Monde will do.

OPERATIONAL CONSULTANCY
We will make sure you have the most suitable products for you and your needs.

PASSION
We live and breath our industry and want to share this passion with you.

TRAINING
We will take you through everything you need, from an introduction to coffee, to cleaning and maintenance. 

FINANCE OPERATIONS
We offer a number of finance plans for our equipment.
THEIR COFFEE IS BY FAR THE BEST
"I have worked with Café du Monde in various roles for 12 years, having first learned about them from an article in The Caterer. Their coffee is by far the best I have sampled, equalled only by the first-class support service they provide. They are, without doubt, my number one supplier."
HOLIDAY INN, WINCHESTER