Colombian Coffee Beans Online
Coffee is never just 'coffee' - and if you've experienced a Colombian brew then you'll know why.
It's no secret that Colombian beans are renowned all over the world for their incredible taste and quality, and most argue that this is because it has the ideal geography and climate, making Colombia perfect for coffee growing - thus making it some of the world's best.
When it comes to coffee, Colombian or any other fantastic blend for that matter, no-one knows and does it better than Cafe Du Monde.This family-owned and run business began in 1989 when David Latchem was given a cafetière but couldn't find great coffee - just the inspiration he needed to create the fantastic business we know today. Cafe Du Monde continuously strives to make a difference and stocks only the finest coffee in the world - including Colombian.
Colombian Coffee characteristics
As one of the world's largest coffee producers and known for its production of high-end Arabica beans, Colombia is famous for its unmistakable mild but rich flavoured coffee that rises from every brew.
Described as 'smooth and easy-drinking', the classic Colombian characteristics feature a mellow acidity coupled with a strong caramel sweetness and a nutty undertone. Colombian coffee aromas tend to be a little fruity, with hints of spice.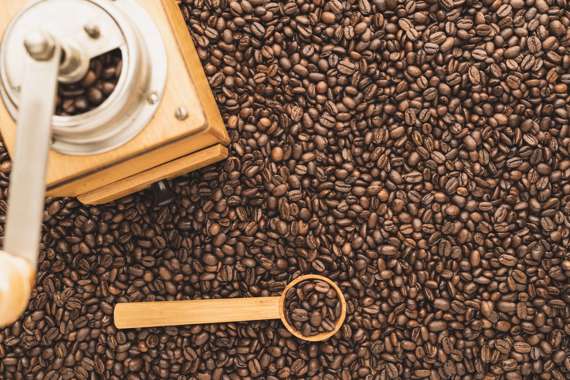 Colombian coffee grades
Colombian coffee is a diverse crop, as it is grown in both the north and south of the country, over a variety of regions. Historically, Colombian beans were graded and sold based on bean size (Excelso and Supremo the two common grades), in comparison to American coffees, which are graded on altitude; only high quality coffee is allowed to be exported from Colombia.
Common Colombian coffee commercial grades are Supremo which are large even grains that are flat and smooth, and Excelso - coffee beans that are flat and vary in size between large, medium and small. There are also UQG (Usual Good Quality) and Specialty grades.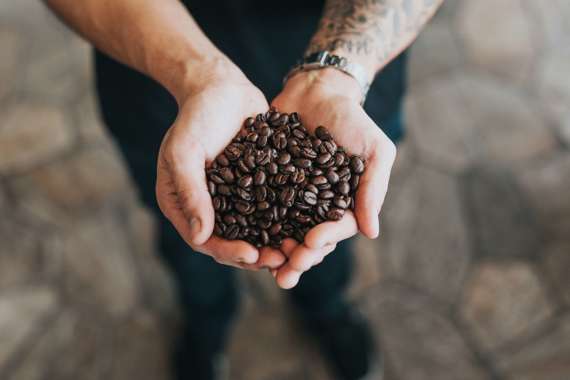 The best Colombian coffee beans
Cafe Du Monde stocks a variety of Colombian coffee beans - so whether you're taking your first sip or you're an avid Colombian coffee fan, there's a brew here for you.
Consider our cafetiere single serving coffee - a smooth, rounded espresso which also forms the base for a perfect cappuccino or latte.
Cafe Du Monde also sells its Continental Cafetiere, which is a blend of beans including the sweetness and hazelnut flavour of Colombian coffee. Another popular option is our Fairtrade premium espresso coffee beans that are a blend of South America and Africa beans featuring Colombian Excelsor beans from the renowned Cosurca Estate.
If you're after great coffee pods, then how about our Colombian Capsules? Stocked in packs of 10 or 60, these Nespresso-compatible pods are testament to the great flavour characteristics and solid consistency that make Colombian coffee the most widely-drunk single origin coffee in the world.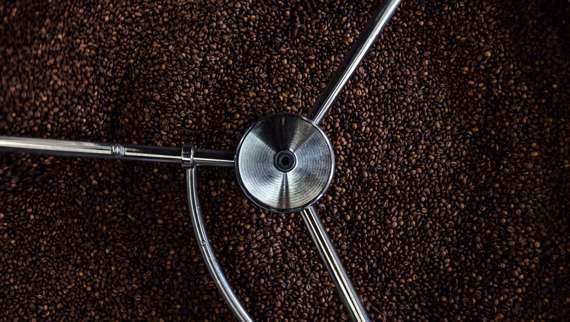 Colombian coffee facts
Where to start? The story behind Colombian coffee is just as wonderfully rich as the product itself. Here are our favourite five facts about Colombian coffee:
Colombia is the third largest coffee producer in the world, with more than 500,000 families producing its coffee and more than two million Colombians depend on coffee production for their income.
Colombia has its own National Coffee Park, which opened in 1994 by the National Federation of Coffee Growers of Colombia. The park includes a variety of exhibitions detailing the history and culture of coffee as well as an amusement park with different rides and roller coasters. By 2009, five million guests visited the park, and in 2017 alone over a million people experienced it making it one of the most popular tourist attractions in Colombia.
Colombian coffee is made using 100% arabica beans and there's an enormous emphasis on quality, due to the way the entire coffee industry is set up in Colombia.
Colombia has two yearly harvests and there are 22 distinct coffee regions. These are divided into Northern, Central and Southern areas. This vast span makes it tricky to pin down exact flavours.
Colombia made its first coffee shipment to the United States in 1835, which was a total of 2,500 pounds - a small drop in comparison to today's yearly exports of tens of millions of pounds.
REASONS TO JOIN CAFÉ DU MONDE

LEGACY AND REPUTATION
We have over 30 years experience, so you'll be working with the leading experts.

QUALITY
We want you to serve the best, so only the best from Café Du Monde will do.

OPERATIONAL CONSULTANCY
We will make sure you have the most suitable products for you and your needs.

PASSION
We live and breath our industry and want to share this passion with you.

TRAINING
We will take you through everything you need, from an introduction to coffee, to cleaning and maintenance. 

FINANCE OPERATIONS
We offer a number of finance plans for our equipment.
THEIR COFFEE IS BY FAR THE BEST
"I have worked with Café du Monde in various roles for 12 years, having first learned about them from an article in The Caterer. Their coffee is by far the best I have sampled, equalled only by the first-class support service they provide. They are, without doubt, my number one supplier."
HOLIDAY INN, WINCHESTER