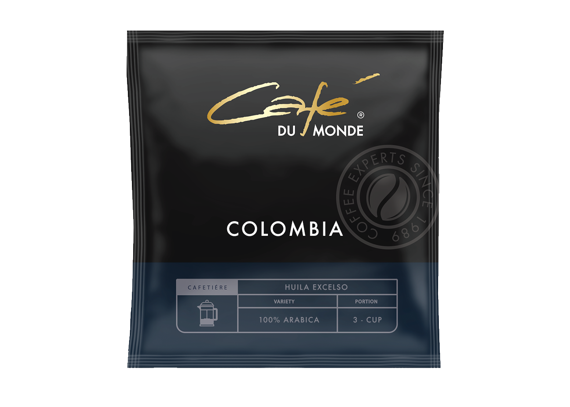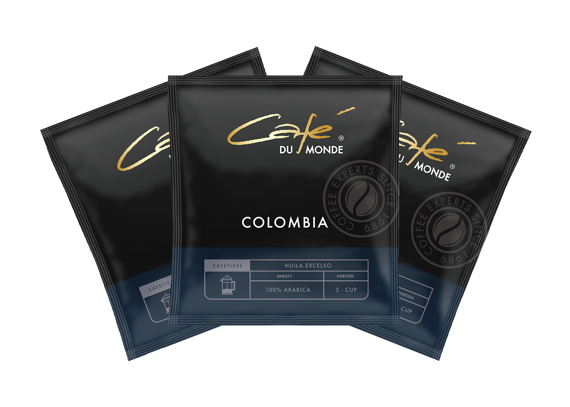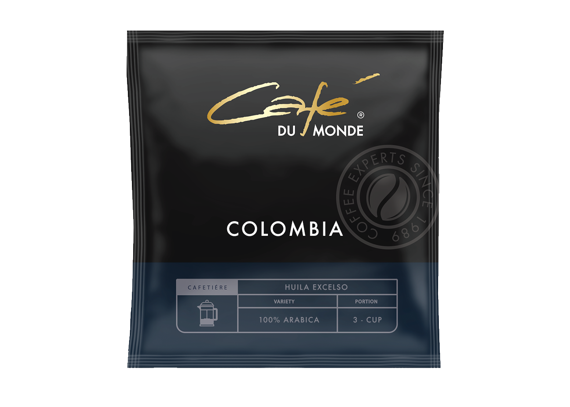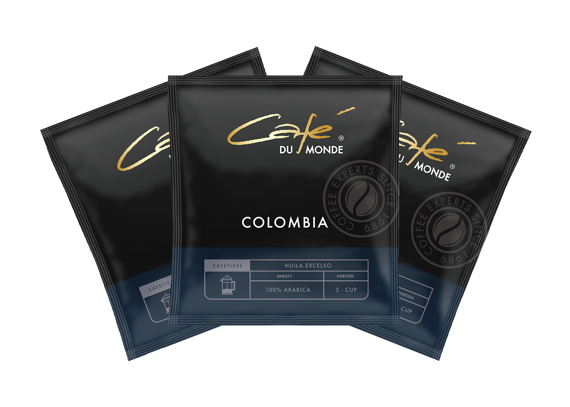 Colombia
---
Colombian coffee is the most widely drunk single origin coffee in the world. This is testament to its great flavour characteristics and solid consistency in supply and quality. You can order our Colombian coffee online.
---
Aroma: 
A smooth, rounded espresso which also forms the base for a perfect cappuccino or latte.
| | |
| --- | --- |
| Weight | 30 x 13g |
| Origin | Colombia |
| Del. Time | 1-2 days |
| Characteristics | Cafetiere Coffee single serving |
| Brewing Method | Medium |
| Storage | Cool, dry |
Frequently Asked Questions
What notes does Colombian coffee have?
The taste and notes of Colombian coffee differ depending on the region that they are from. Generally, Colombian coffee tends to have a sweet taste with chocolate notes. It is common for some fruity notes to also be present.
What aromas does Colombian coffee have?
The aroma of Colombian coffee is often described as a little fruity with hints of spice present.
What coffee grades are used for Colombian coffee?
Colombian coffee is split into five grades. The grades used for Colombian coffee are Excelso, Primera, Caracol, Segunda and Consumo. The highest grade is Excelso.
Is coffee grown in Colombia?
Yes, Colombia grows coffee and is home to around 875,000 hectares of coffee plantations. It is grown in 14 regions with in the country.
What type of coffee bean is produced in Colombia?
The most common coffee bean that is produced in Colombia is the Arabica Bean.