Kenya Coffee Beans Online
Kenyan is always name checked in lists of the top five coffees in the world - and who are we to disagree? With its rich body, high acidity, intense flavour, and delightful aroma, it's no wonder it's been rated the best of the best.
Kenyan coffee is well known for its in-your-face acidity and berry undertones. But where can you buy it without having to hop on a plane to East Africa? Cafe du Monde of course!
A family owned and run business, Café du Monde, began in 1989 when David Latchem was gifted a cafetière but couldn't find great coffee for it. Today, it continuously strives to make a difference and stocks only the finest coffee in the world - including Kenyan.
Kenyan coffee characteristics
There are about 150,000 coffee farmers in Kenya and around six million Kenyans work in the coffee industry. Kenyan coffee beans are typically grown in the following regions: Ruiri, Thika, Kirinyaga, Mt. Kenya West, Nyeri, Kiambu and Muranga. The taste of Kenyan coffee is extremely unique, featuring deep fruity flavours and hints of berry and citrus. This come from its ideal growing conditions and extensive research - there is a lot behind the scenes to ensure that only the best coffee comes from Kenya.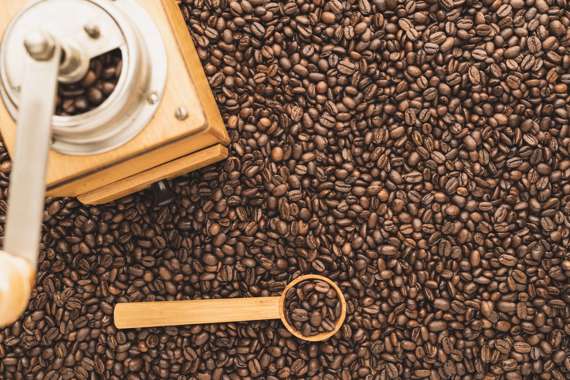 Coffee grades in Kenya
Kenyan coffee comes in eight coffee bean grades. Grades are given to coffee beans before roasting to determine their size - this is important, as the same-sized beans roast at the same pace. Essentially, grades help create the distinct flavour of a cup of coffee. Grades in Kenya are E, PB, AA, AB, C, TT, T, and MH/ML. Grade E coffee beans are the largest grade of Kenyan beans. This category includes PB and AA beans which are the largest Kenya coffee beans you can buy.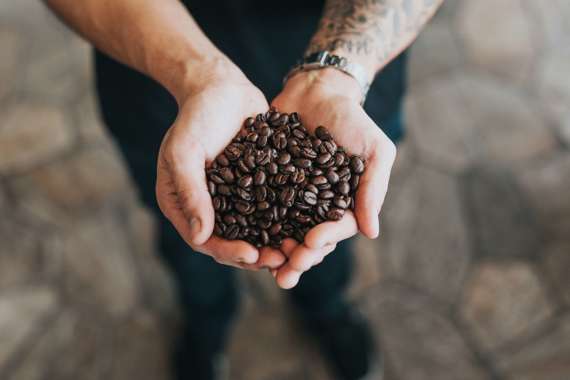 The best Kenyan coffee beans
Searching for the ultimate Kenya coffee beans online? Then look no further, as we house a wide variety - from Grand Cru Espresso beans, Grand Cru Capsules and Continental Cafetiere featuring the best Kenyan AA Grade beans for acidity, citrus notes and a chocolate aftertaste, to Kenya coffee beans from several estates in the east and central region, near the foothills of Mount Kenya.
Cafe Du Monde only stocks the very best, and if you're feeling unsure on choice, our experts are always on hand to help.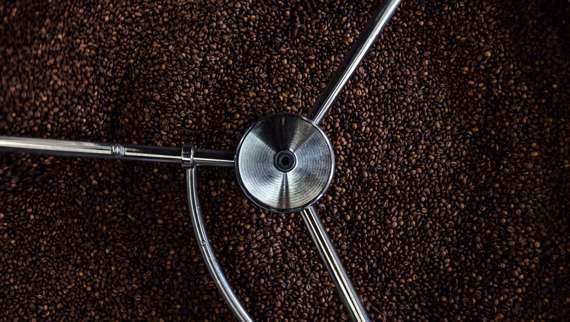 Kenya coffee facts
There's so much to know and learn when it comes to the fine art that is coffee in Kenya. Here are a few reasons why Kenyan Coffee is one of the world's five best:
Blackcurrant is a flavour that is distinct to Kenyan beans, and one of the reasons a cup of coffee from Kenya tastes so unique and creates an addictively sweet characteristic.
Kenyan coffee beans Have SHG/SHB status. This means Strictly Hard Bean Status which you can only qualify for with a certain elevation of coffee bean growth. Coffee beans from Kenya grow at elevations anywhere from 1,400 to 2,000 metres high, which allows beans to develop slowly and with more nutrients than lower-grown beans.
There are five distinct Kenyan types of coffee. Kenyan coffee beans are Arabica that come in five different varieties, from a medium to high-elevation coffee bean that requires much less rain compared to a newer coffee bean that doesn't produce as good of a cup of coffee but has the advantage of disease immunity.
Kenyan green coffee beans undergo wet processing. This is a method by which the green, unroasted coffee bean is removed from its outer shell just after harvest to ensure the coffee tastes cleaner and feels thinner in the mouth once brewed.
People often confuse Kenyan and Ethiopian coffee beans as they are similar and have a lot in common.
Kenya doesn't drink the coffee it produces. It is predominantly a tea-drinking country, unlike neighbouring Ethiopia. This fact means that there's more Kenyan coffee for the rest of us. What a result!
REASONS TO JOIN CAFÉ DU MONDE

LEGACY AND REPUTATION
We have over 30 years experience, so you'll be working with the leading experts.

QUALITY
We want you to serve the best, so only the best from Café Du Monde will do.

OPERATIONAL CONSULTANCY
We will make sure you have the most suitable products for you and your needs.

PASSION
We live and breath our industry and want to share this passion with you.

TRAINING
We will take you through everything you need, from an introduction to coffee, to cleaning and maintenance. 

FINANCE OPERATIONS
We offer a number of finance plans for our equipment.
THEIR COFFEE IS BY FAR THE BEST
"I have worked with Café du Monde in various roles for 12 years, having first learned about them from an article in The Caterer. Their coffee is by far the best I have sampled, equalled only by the first-class support service they provide. They are, without doubt, my number one supplier."
HOLIDAY INN, WINCHESTER