Product filter
Commercial Coffee Machines UK
Choosing the best commercial coffee machine to suit your business needs can often seem like a daunting task. It's a big investment - which is why this decision needs to be the right one for your business. From brewing a fantastic cappuccino, to lattes and flat whites, barista coffee machines are a huge draw for customers - the aroma of freshly ground barista-style coffee is bound to get people through the door.
Not only does Cafe Du Monde supply a variety of industrial coffee machines to businesses across the UK, our experts offer sound advice to ensure that your get the best commercial coffee machine to suit your customer needs - with longevity in mind. Whether you are a small coffee shop or a large hotel, benefit from our 30 years of experience and passion for coffee.
​​We have a wide variety of commercial coffee machines for sale. Our range includes espresso machines, bean to cup machines, bulk brew machines, coffee grinders and hot water boilers. Discover our range and contact us if you have any questions. Or, if you know what you need - just browse our range below.
Best brands
Cafe Du Monde prides itself in its passion for coffee, and this means stocking only the very best brands in the market, so when you buy a commercial coffee machine you know you're getting the best.
From La Spaziale, Astoria, Jura and Bravilor to Franke, Bunn, Mazzer and Mahlkoenig, each brand has its own special features and qualities from touch screen coffee machines to automatic coffee machines. Overwhelmed and unsure? Not to worry - our experts are always around to help advise on the best brand and machine for you.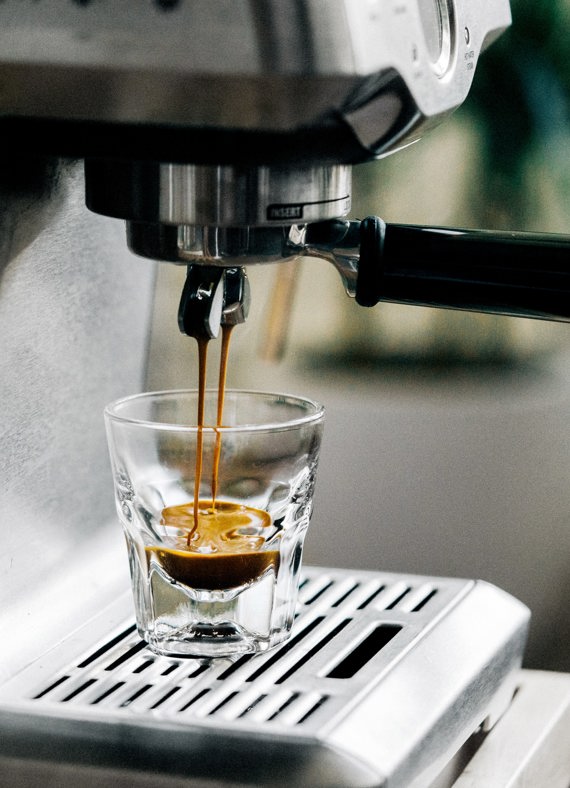 Commercial espresso machines
These days customers simply expect a great cup of coffee wherever they go. It's what sets the tone for the rest of the meeting, day out or the task ahead - and that's guaranteed with one of our commercial espresso coffee machines. Cafe Du Monde stocks a wide range of commercial espresso machines to ensure the best brew is always there.
Choose one of the two La Spaziale machines we champion - either the S1 Vivaldi and its tank capacity of 3 litres - ideal where space is an issue and quality trumps speed - or, for medium volume applications with a 10-litre capacity, the La Spaziale S8 / S9 EK2 DSP; perfect for pubs and restaurants catering for up 60 people at a time.
For a retro commercial coffee machine, opt for the Astoria Pratic Avant. This workhorse machine features a striking design, with a 6-litre capacity and serves around 150 cups of coffee a day.
If money is no object and you're after the best of the best then it has to be The Storm. It truly is a one-of-a-kind showstopper, featuring a combination of beauty but also experienced engineering. It also offers an incredible 150 cups a day.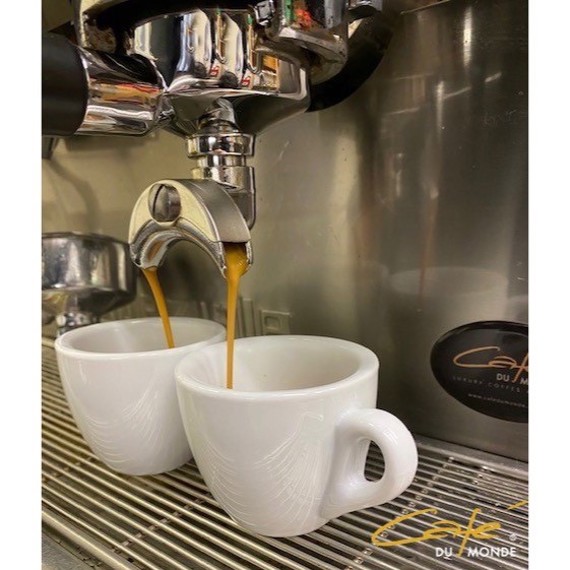 Bean to cup
Whether it's a compact small bean to cup coffee machine you're after, or an automatic or filter bean to cup machine, we have a wide range of commercial bean to cup coffee machines on offer at Cafe Du Monde.
Opt for one of the Jura machines with choices including the Jura WE6 - the baby of the Jura machine family that offers around 30 specialty coffees per day. If you need a coffee machine that prepares black coffee, professionally made pots of coffee and hot water in two different temperatures for tea, then choose the Jura X6, which handles around 80 cups a day. For maximum performance, newest generation of automatic coffee machines for professional use is the Jura GIGA X8. It is simply outstanding, with new inner workings and a machine that is more robust, efficient, intelligent and easy to service. If you're looking to buy commercial coffee machines, how about something from our premium Franke range? The Franke A400 makes around 100 cups a day and brings a whole new level of premium technology to the table; the most sophisticated coffee experience available to everyone - convenience stores, retailers, offices, the hotel industry, bookstores, bakeries and more! The much larger Franke A1000 makes up to 350 cups a day, and is designed to give everyone their favourite brew. Finally, the Bravilor Esprecious 12 bean to cup coffee machine has one canister for coffee beans and two canisters for instant ingredients to create the likes of cappuccino, latte, moccachino and hot chocolate.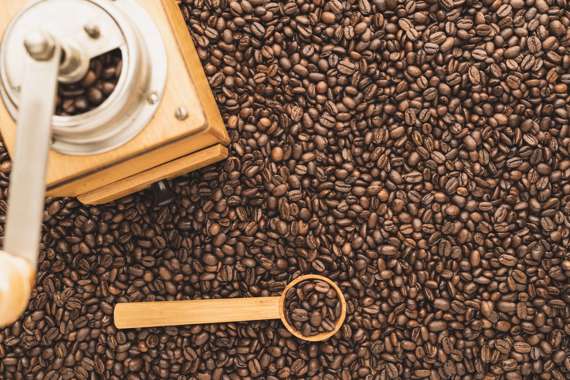 Bulk brew
Bulk coffee brewers are ideal for locations that need a large amount of tea, coffee, or hot water to be served quickly. At Cafe Du Monde you'll receive a high quality bulk brew machine - no matter which one you choose. Decide between either the Bunn single (40 litres per hour) or dual thermofresh (71 litres per hour) depending on your needs.
The Bunn TF Server is ideal for transportation and boasts a self-locking stand that enables multiple brewing and serving options.
The Bravilor Bonamat B10 is the one to go for if you're looking to make large quantities of fresh coffee every day. This bulk brew machine features one brewing system and two containers of 10 litres, as well as a drip tray. It also comes equipped with a host of handy applications including a digital display, total and day counters, descale system, coffee-is-ready signal, built-in timer and optimum security provisions.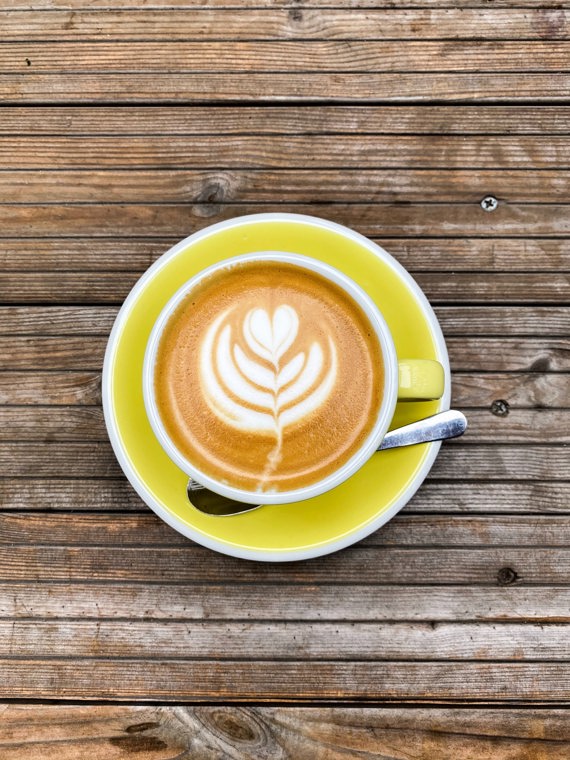 Commercial coffee grinders
If you need to speed up the process of creating a brew without compromising on the excellent taste, we have a large range of electric coffee bean grinders to meet all needs.
Within the range that Cafe Du Monde offers there are two Mazzer grinders to choose. The Mini Electronic A and the Super Jolly Electronic are both fantastic machines, with stepless micrometrical grinding adjustment, on-demand grinding with electronic dose adjustment and digital display and shot counters - the main difference being the coffee bean hopper capacity; the Mazzer Mini Electronic A features a 0.6kg capacity and the Mazzer Super Jolly Electronic a 1.2kg capacity.
Alternative options include the Mahlkonig E65S (1.2kg capacity) and the Mahlkonig E80 Supreme (1.8kg capacity) for premium espresso grinding with a modern slim design, or the Anfim Practica which combines traditional Italian design with on-demand grinding - boasting hands-free operation through start-stop-automation and presets for individually programmable recipes.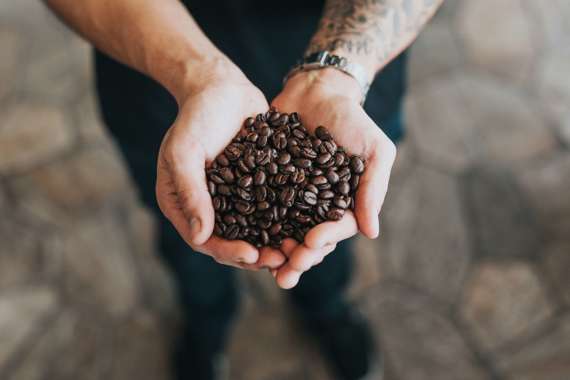 Commercial hot water boilers
Hot water boilers are extremely handy when you are making a lot of coffee throughout the day and need a constant supply of boiling water. Cafe Du Monde supplies hot water boilers across the UK, and highly recommends the Instanta CTS10.
Not only is it a reliable machine but it holds 10 litres and features electronic temperature control. What's more, the Instanta CTS10 contains access for service and cleaning and has long-life incoloy elements and boil-dry protection. This commercial hot water boiler takes 32 minutes to heat up and then you're set to start serving great cups of coffee.
Machines for all sectors
At Cafe Du Monde we want to hear all about your business and its needs in order to help you make the right decision when it comes to choosing a coffee machine for your business. We like to think we know all about what machine best suits a certain industry, sector or business size - so whether you're a small independent cafe, or a larger hotel or restaurant, we're here to help guide you.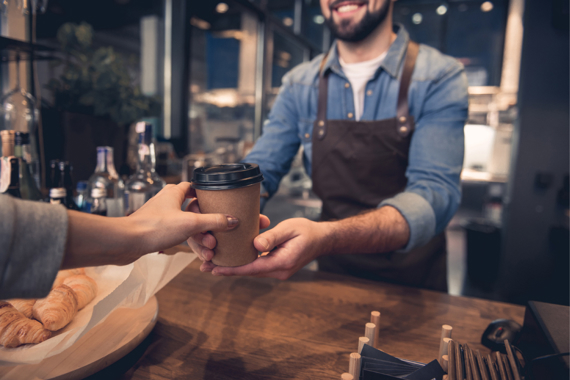 REASONS TO JOIN CAFÉ DU MONDE

LEGACY AND REPUTATION
We have over 30 years experience, so you'll be working with the leading experts.

QUALITY
We want you to serve the best, so only the best from Café Du Monde will do.

OPERATIONAL CONSULTANCY
We will make sure you have the most suitable products for you and your needs.

PASSION
We live and breath our industry and want to share this passion with you.

TRAINING
We will take you through everything you need, from an introduction to coffee, to cleaning and maintenance. 

FINANCE OPERATIONS
We offer a number of finance plans for our equipment.
A MASSIVE 'THUMBS UP'
"We required a machine that could cope with the high demand from our customers and could supply superb tasting coffee. Café du Monde definitely succeeded in this and it has earned us a massive 'thumbs up' from our staff and our customers."
ST GEORGE'S DISTILLERY, THE BRECKS